EMI offers a variety of field services – landfill monitoring, air monitoring, groundwater sampling, groundwater surveys, pond and stream sampling, stormwater sampling, and surface water sampling. We also specialize in baseline studies and oil/gas surveys.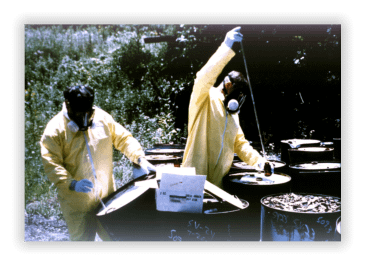 Field Key Benefits
All technicians have MSHA surface mining training.
Sample collection by EPA protocol.
All sampling equipment provided.
Please feel free to contact one of our client service representatives at 276-679-6544 or fill out our contact form, if you have any questions regarding our services